My typeface Stimme, designed during the Master in Advanced Typography of Eina has been included in "

TYPOEINA01:
Del detalle tipográfico a la organización del espacio y la aportación teórica
" (TYPOEINA01: From the typographical detail to the organization of the space and the theoretical contribution)
.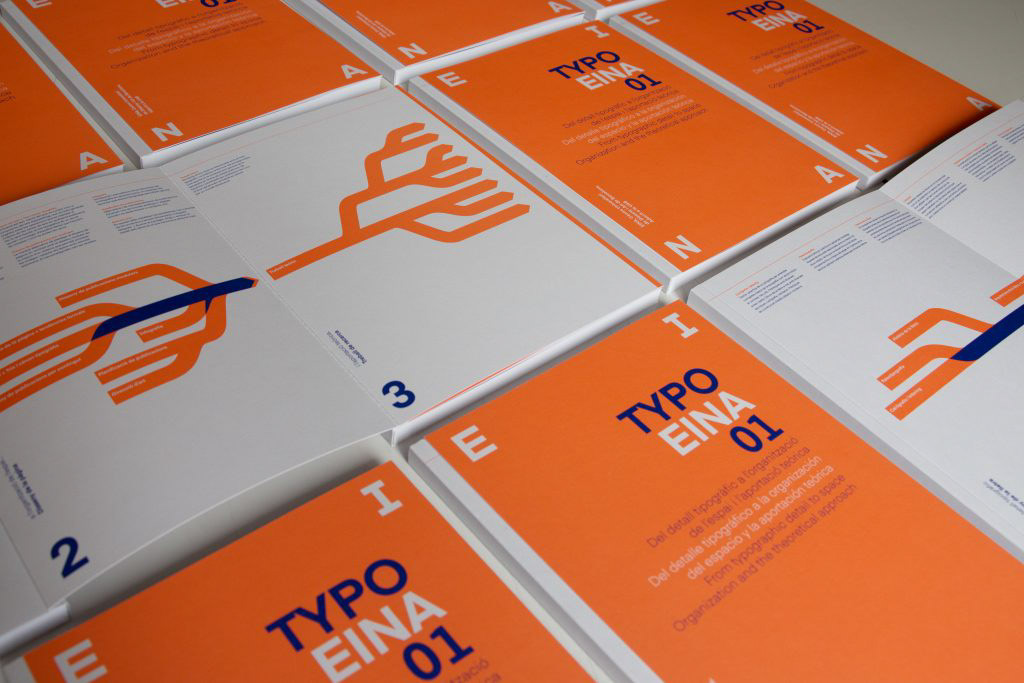 This publication sumarizes

all the years of existens of this master through a selection of three research and two type designs projects of its students and

was presented in March 2018 in the

Design Museum of Barcelona

.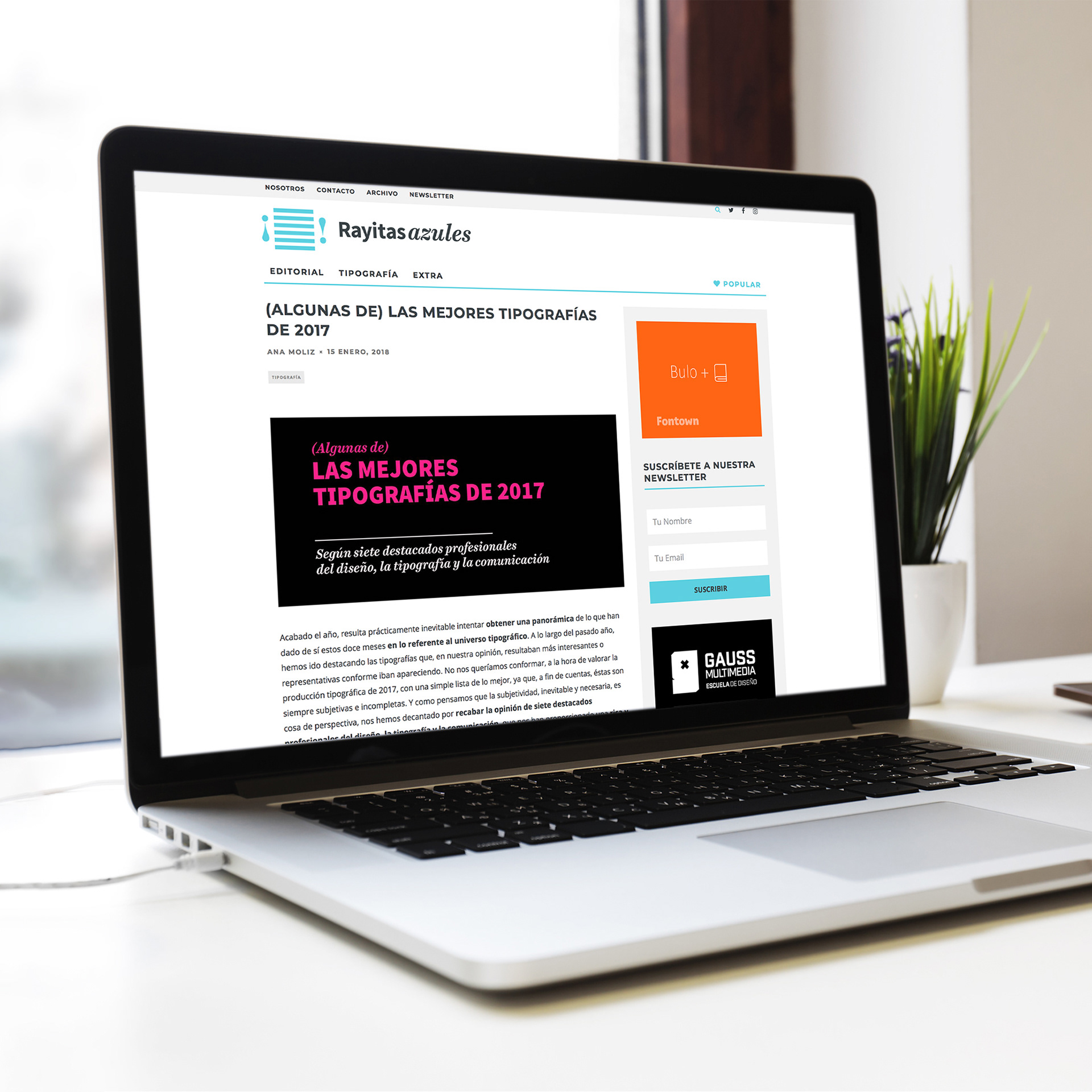 Rayitas Azules
, one of Spain's leading blogs about editorial design and typography, asked for my views on 2017's best typefaces and on how typography would evolve in 2018.
This article
dedicated to an annual review, featured the vision of some prominent professionals of the world of design, typography and communication in Spain.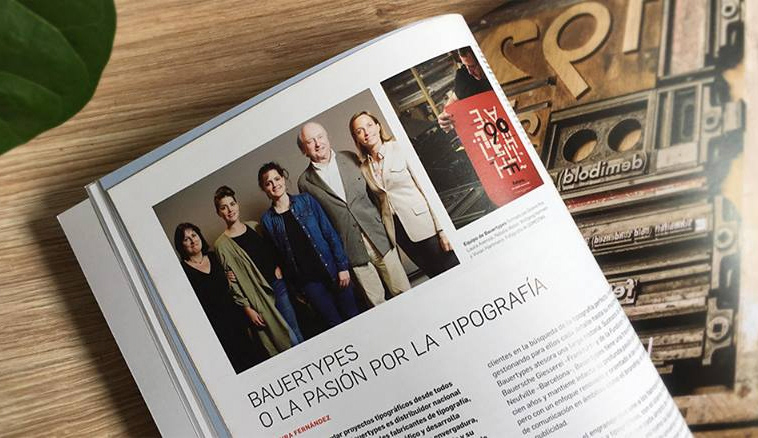 Article published in March 2018 in the print magazine
Experimenta
(graphic, architecture, industrial and technology design magazine) about Bauertypes, the foundry's background, professional focus, and the services our team provides.
Article published in the printed edition of the leading graphic design magazine in Spain,
Gráffica
, about typography and intellectual property and other legal aspects written in collaboration with Laura Asensio and Wolfgang Hartmann.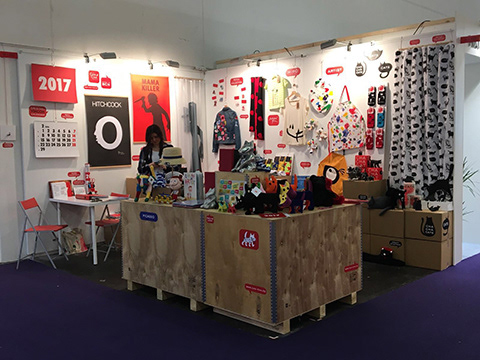 In 2016 I was lucky to travel to Frankfurt and to assist one of biggest exhibition fairs in the world for home and gift wares. There I was in charge of communications on behalf of
The Original Cha Chá
while being part of their team in those days.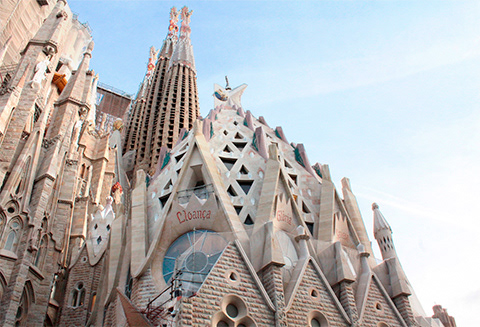 In 2014 I got the chance to create an
alpha
b
et
for the Sagrada Familia's faced during a summer scholarship at
Enric Jardí's Studio
that specialises in editorial design.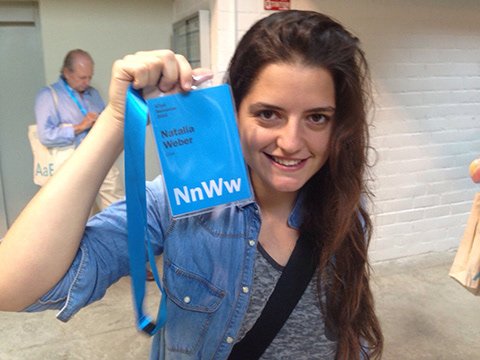 Thanks to a scholarship for my academic merits at the Masters in Typography, in 2014 I had the chance to assist to the
ATypI
, an annual conference of the International Association of Typographers that in that year was held in Barcelona.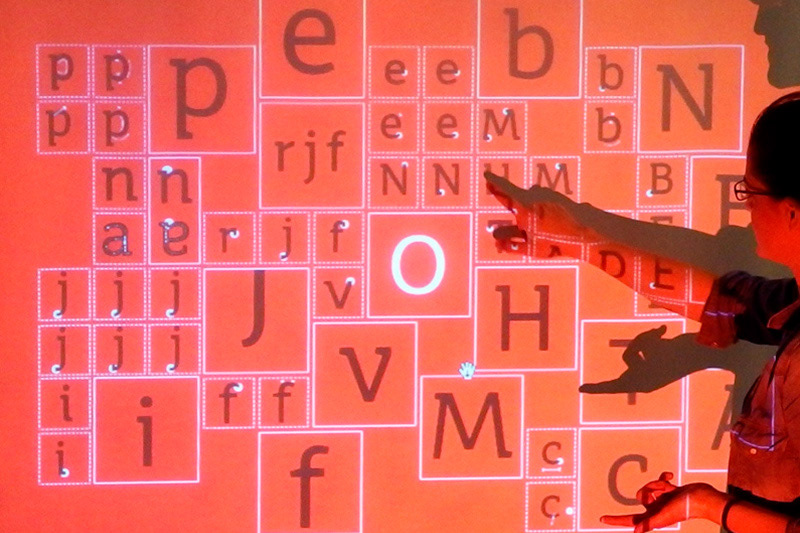 At the master in Advanced Typography at Eina I designed my own typeface,
Stimme
, with two styles meant to be the voice of a politics-explaining magazine for Switzerland. During the process, we were supervised by big referents like Íñigo Jeréz, Laura Meseguer and Josema Urós.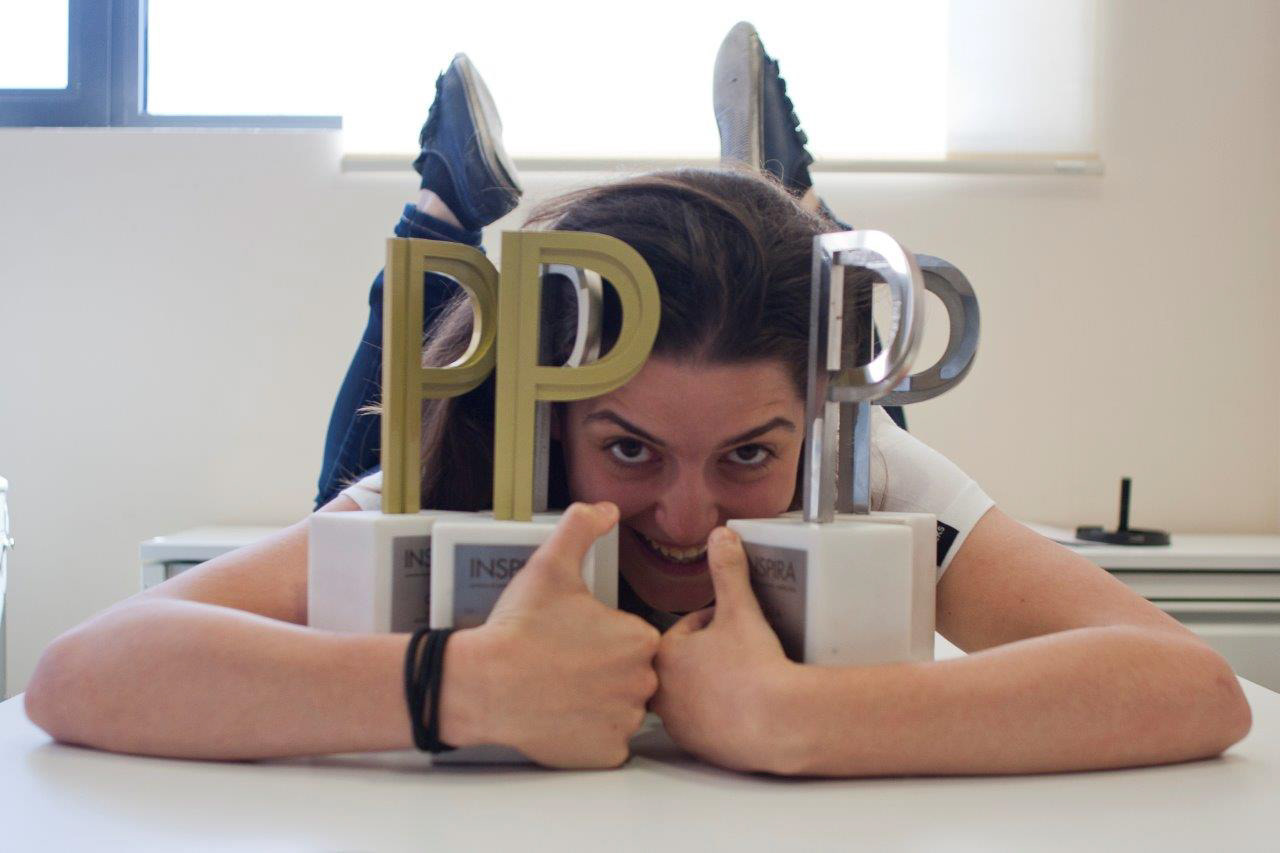 I remember with affection my beginnings as
a graphic designer
in Valladolid (Castilla y León). When finishing my studies in 2010, one of my last projects (made in collaboration with
Gemma Cachorro Gómez
) was nominated for the advertising awards of Castilla y León in the newcomer category. I
started
my career as a graphic designer in 2011 in the award-winning
agency
YRG Comunicación&Emociones
where I was tremendously lucky of being part of an
awesome
team. Together we created
designs
and campaigns that were nominated and partly awarded
at
the mentioned advertising awards
INSPIRA
of Castilla y León.