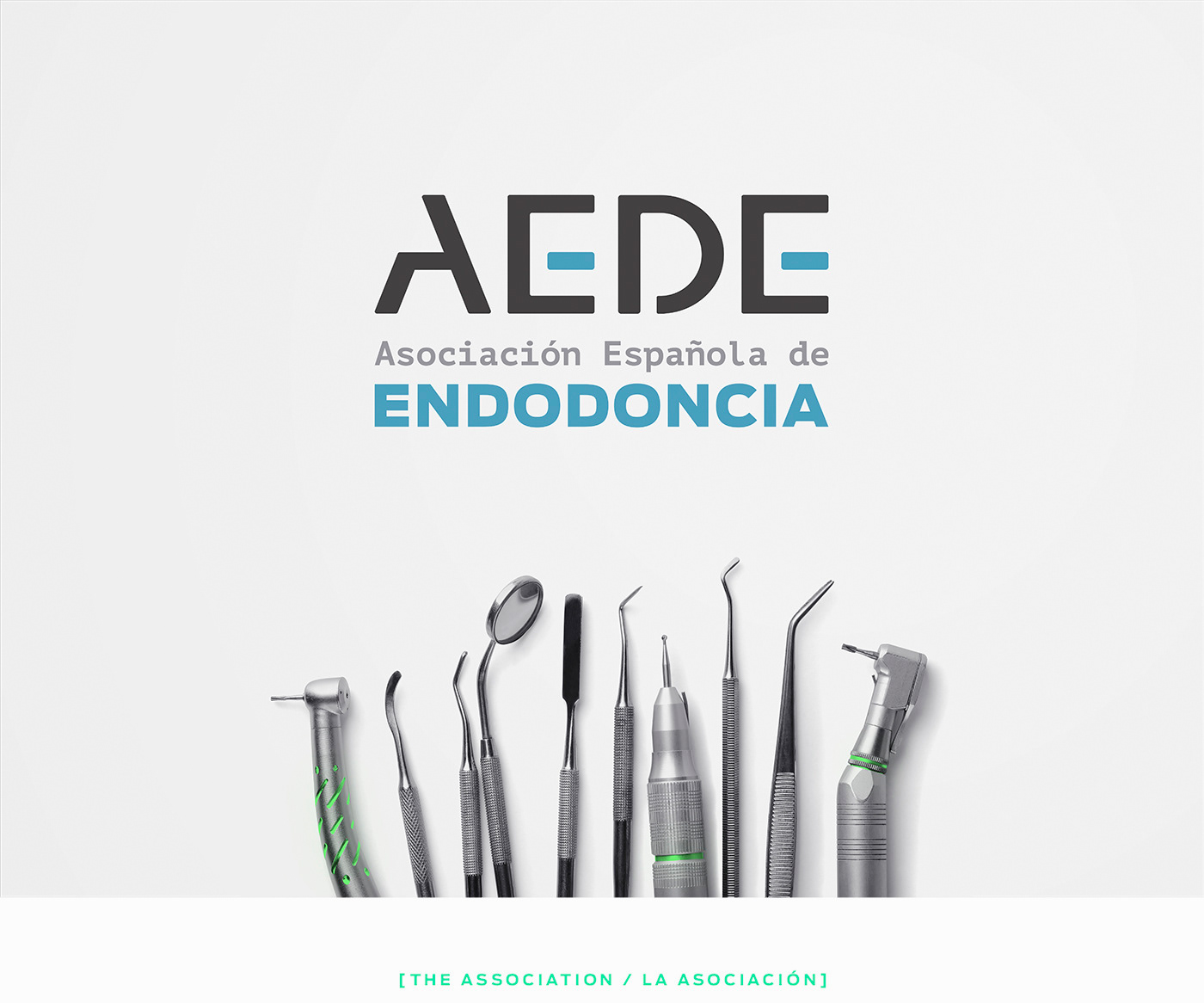 PREMISES
– The
AEDE
brand is based on two main premises: the
seriousness
and
professionalism
with which the entity develops its activity and the commitment to
technological
progress. Through this definition, the association is positioned as a trustworthy brand, with a modern and dynamic profile, associated with progress and commitment to training.
CONCEPT
– Endodontics is the procedure that dentists use to remove pulp from the tooth and
seal
the pulpal canal. At the end of the intervention, the tooth will be totally
numb
and
isolated
from any other part of the organism. This idea is translated graphically to the letters of the logo by crossing them in the middle by a blue line that represents the sealing as solid and firm element disconnected from the rest of the letters.
VALUES AND VOICE
– The counterpoint between a geometric sans-serif typeface with soft curves and a notorious body, on the one hand, and a monospaced type, on the other, provides a voice capable of transmitting two important values ​​of the brand:
Antenna
represents the dynamism associated with anvance and technological development, while
PT Mono
reflects the seriousness and formality that are linked to knowledge and professionalism. In this same sense, the choice of colors also responds to this same premise. A chromatic base of grays and blues reinforces the solid and reliable character that is combined with touches of mint-aquamarine-electric green to complement the image with a cool and modern tone.